Refer This Site to a Friend
Features of the Month
United Nations Web TV Channel - The UN Web TV Channel is available 24 hours a day with selected live programming of United Nations meetings and events as well as with pre-recorded video features and documentaries on various global issues. This service is used extensively by the Delamere Group and has proved to be an invaluable business tool. Visit this site



The World Wealth & Income Database

- This business tool was launched in 2017 with the goal of, "providing open and convenient access to the most extensive available database on the historical evolution of the world distribution of income and wealth, both within countries and between countries." The database is the newest iteration of the World Top Income Database (WTID), which was launched in 2011 by economists Facundo Alvaredo, Tony Atkinson, Thomas Piketty, and Emmanuel Saez.

WID.world

contains data and infographics about dozens of countries, which visitors can explore in a variety of ways. In the worldview section, visitors can explore a number of statistics by manipulating an interactive infographic. These statistics include the average national income, average national wealth, and a variety of statistics about income and wealth distribution. Alternatively, visitors can explore data by country or by data indicator. Researchers will also want to check out the methodology section, which includes related published research papers.

Visit this site

.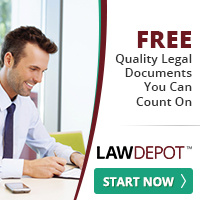 Global Market Research & Analytics

- This course examines the vital role of information and research in global marketing decisions. The key aim of the module is to enable students to

understand the value of information, research, and analytics

, the processes involved and techniques which can facilitate the collection, analysis and interpretation of marketing data and information. Special emphasis will be put in the challenges that arise when research is conducted across borders as well as specific new trends in data analysis such as dealing with (and benefitting from) "big data" as they apply to a range of institutions with different types and scope of activities, governance structures, and size.

Global Marketing Research and Analytics
How to obtain finance for small and medium size businesses in the sub-Saharan region, visit Mercantile Bank (South Africa)
Operating a Merchant Account for Your Business - World Payment Services™ is an established leader in the transaction processing industry. Our experience and expertise have helped us remain at the forefront of the industry. World Payment Services believes in the promise and value small to medium-size businesses offer the marketplace. Through innovation and experience, World Payment Services helps guide these businesses in managing the opportunities and risks associated with establishing and expanding their payment processing capabilities. Whether opening a new business or expanding an established one, we provide flexible and reliable products and services that enable merchants across the world to accept nearly all types of electronic payments. Read more.





Market Research Reports & Publications

- The panel of the market information available in our database is difficult to overestimate, the topics covered are related to numerous industries including broadcast, proav, post production and digital cinema and also data on various countries and regions across the world, making our database truly global. The catalogue is designed in a handy and user-friendly way, so each study can be easily reached and reviewed.

Read more.



Search Background Checks - As a leader in public records since 2003, eVerify.com sells background checks, criminal records searches, reverse phone look ups and a variety of other public data. This service is used extensively by companies and recruiters, HR staff, plus numerous other businesses that require information about future clients or employees. It may seem that all arrest records searches are the same, they certainly are not.